AirStop II NPT Pneumatic Control Handle
AirStop II NPT Pneumatic Control Handle
Add to Wishlist
Add to Compare
AirStop II NPT Pneumatic Control Handle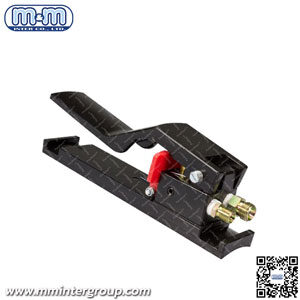 Airstop II NPT Pneumatic Control Handle is a non-bleed type handle, offering the same simplicity as the original AirStop handle, and incorporates new features to improve operator comfort and safety. The NPT configuration is compatible with most U.S. blasting equipment.
Ergonomic lever design.
Long-travel, spring loaded safety lever.
Simple, economical remote control.
Service kit available.
Common Applications
Recommended for use with PanBlastTM Kombi Remote Control Valves.
Upgrade of OEM non-bleed pneumatic remote control systems.